GET

GDPR-READY

WITH THIS EASY-TO-USE LEGAL SYSTEM AND PROTECT YOUR ONLINE BUSINESS 
GET THIS EASY-TO-USE LEGAL SYSTEM TO PROTECT YOUR ONLINE BUSINESS
WITHOUT SPENDING HOURS AND HOURS SEARCHING THE GOOGLE
OR
USING YOUR KID'S COLLEGE FUND TO HIRE A TEAM OF
OVER-PRICED LAWYERS 
WITHOUT SPENDING HOURS SEARCHING ON GOOGLE OR USING YOUR KIDS' COLLEGE FUND TO HIRE A TEAM OF OVER-PRICED LAWYERS 
YOU'VE WORKED TOO HARD BUILDING YOUR ONLINE BUSINESS TO LEAVE IT AT THE MERCY OF ANYONE WHO WALKS THROUGH YOUR INTERNET DOOR
WITH THE RIGHT TOOLS IN PLACE YOU CAN REST EASY KNOWING YOUR HARD-WORK IS PROTECTED
Have you heard horror stories from other online entrepreneurs about being sued for frivolous reasons because they didn't have the right protections on their website? 
Or
Have you wondered how to keep internet thieves from stealing your content because they have no morals and are too lazy to create their own?
Or 
Have you worried you'll end up with a difficult customer who whines and complains or worse, refuses to pay, even though you've delivered everything you promised and more?
And
After all this, now the European Union and the US Congress (with its Facebook witch-trials) are looking to make EVERYONE march to a new set of PRIVACY drum-beats.
YOU JUST CAN'T PUT THIS OFF ANY LONGER.
Every day that you let slip by without getting these NEWLY UPDATED EU GDPR AND US FTC READY legal protections on your website just increases the chances you'll have to go out and hire that team of pricey lawyers.     
5 BIG REASONS WHY YOU SHOULD GRAB THIS SYSTEM TODAY
IT IS EASY TO GET GDPR-READY--

our legal templates are the most comprehensive and easy-to-use PRIVACY-RULES PREPARATION SYSTEM available anywhere. With a few customizations, your business will be ready for the GDPR as well as the US FTC and CAN-SPAM. 
IT WORKS FOR VIRTUALLY ANY ONLINE BUSINESS-- 

whether you're a blogger, website owner, coach, or run a brick and mortar business with an online presence, this system and templates will work for you. 
IT DOESN'T MATTER WHERE YOU LIVE--

 

With the EU GDPR in mind, you'll have access to two different PRIVACY POLICY templates, one for those living outside the EU and one for those living in the EU. Our other 

templates can all be used no matter where you currently live.
IT WILL MAKE YOUR BUSINESS LEGIT--

Having the right legal templates and system on your site not only protects you but will also show the world that you take your business seriously which will increase your

credibility and authority. 
IT WILL SAVE YOU TONS O' MONEY-- 

If you hired a lawyer to draw up these legal templates with this level of customization it could cost you upwards of us$3400. That's why I'm your legal angel. 😉
I'M THE REASON YOU DON'T HAVE TO HIRE THAT TEAM OF OVERPRICED LAWYERS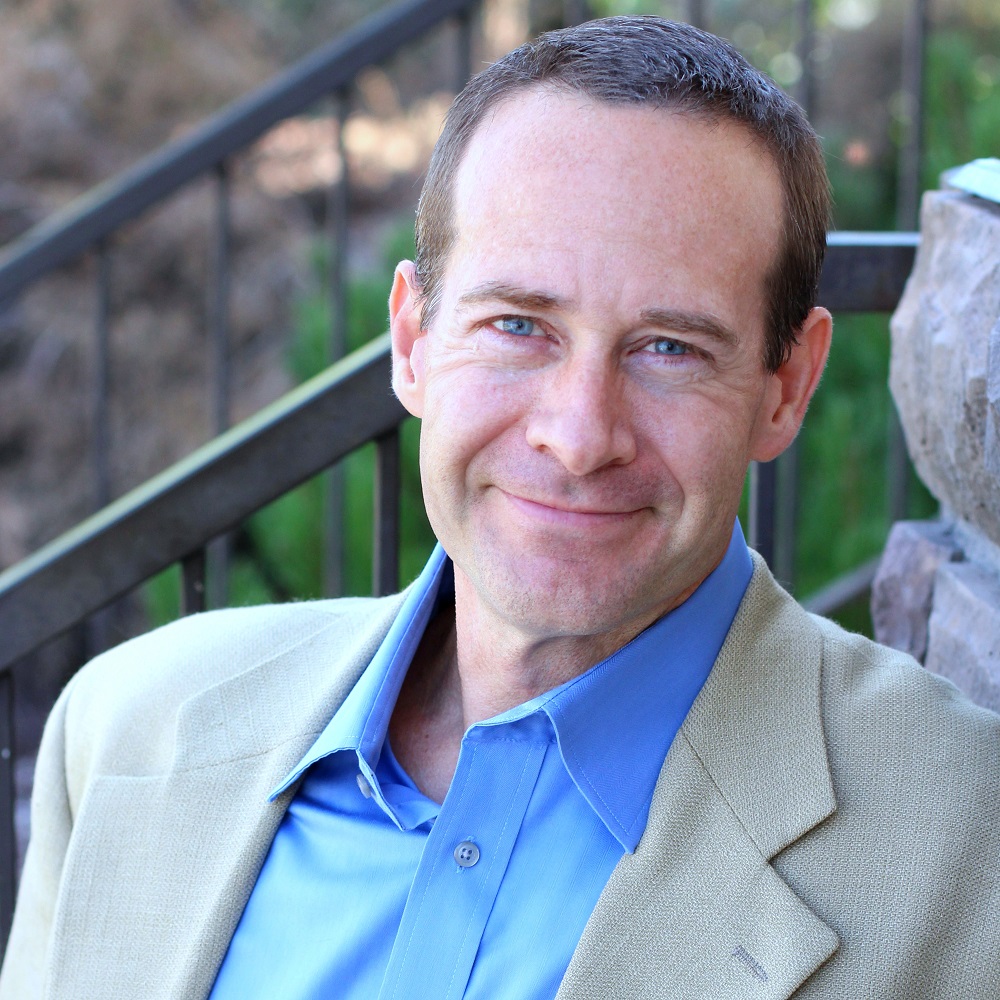 Hi, I'm Daniel and I want to be your legal angel. 
Okay, I'm not really an angel, at least not yet, but I am an attorney, and I've been one for longer than I care to admit. I'm also a serial entrepreneur, a dad to 3 crazy teenage boys and the husband of a successful blogger.
Over the years my wife and lots of her blogger friends kept asking me to help them with the different legal templates they needed on their websites. One thing I noticed over and over was that smart, savvy online entrepreneurs were using outdated or incomplete legal templates, or worse, weren't using any at all. Yes, I know its nerdy, but I actually read this stuff!
After seeing such a need on so many websites I knew what I had to do. I jumped into the online world myself and started a business providing online entrepreneurs a simple legal empowerment system that will offer them protection as well as peace of mind.
I've created a system at SimplyDoneLegal.com, where online entrepreneurs can go to get the simplest, most complete, most up-to-date DIY legal templates for their website, blog or business at a price that can fit into anyone's budget.
HERE'S WHAT YOU GET AT THE PRIME LEVEL ...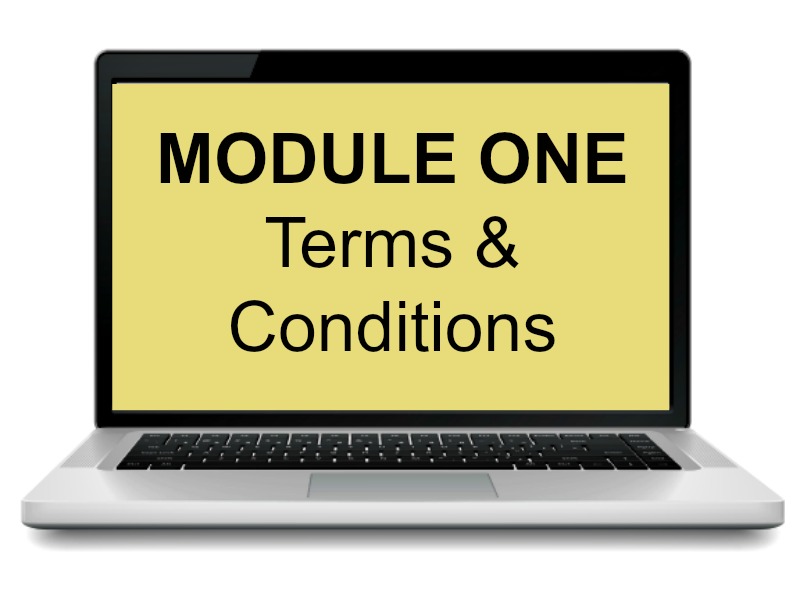 Terms & Conditions Legal Template 
(a.k.a. Website Disclaimer, Terms of Service, Online User Agreement, etc.)
Why do I need this? --  
Online T&Cs are for every entrepreneur or business owner WHO DOESN'T WANT TO BE SUED.

T&Cs are the LEGAL BACKBONE protecting every asset, document or agreement you create in your business.

Having our T&Cs in place doesn't guarantee that no one will ever try to sue you BUT, they will make the Internet Trolls out there think twice before they do!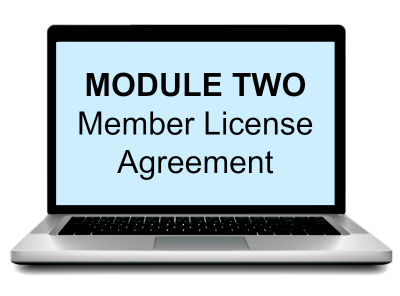 Member License Agreement Legal Template 
(a.k.a. Member Agreement, Members License, Course Terms)
Why do I need this? --  
Whether it's an online course, paid membership area, lifetime access or monthly subscription, we've got you covered!


I've included a membership license in this template that can protect your content from rogue members and copycats that would steal your stuff for their own nefarious purposes.


This Agreement also includes a FULL MEDIA RELEASE (photo, video, audio, etc.) and waiver, which means you can create your online content while maintaining complete legal ownership and control of it.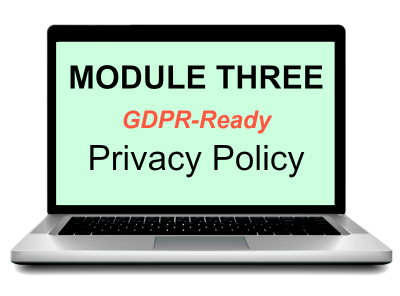 Privacy Policy Legal Templates (2)

 



(One for Non-EU AND one for EU businesses)
Why do I need this? --  
Our Privacy Policy Agreement is for every entrepreneur who wants to get and stay happy with the EU GDPR, the US FTC, and more.

 

Our Privacy Policy will show your users, clients and customers that their info is secure with you, which builds their TRUST and CONFIDENCE in you and in your products and services.

 

Many international laws, including the EU GDPR and US FTC, and many social media platforms and third-party companies (e.g., payment processors, ad networks and affiliate programs) REQUIRE you have a complete and current Privacy Policy in place on your site -- do you?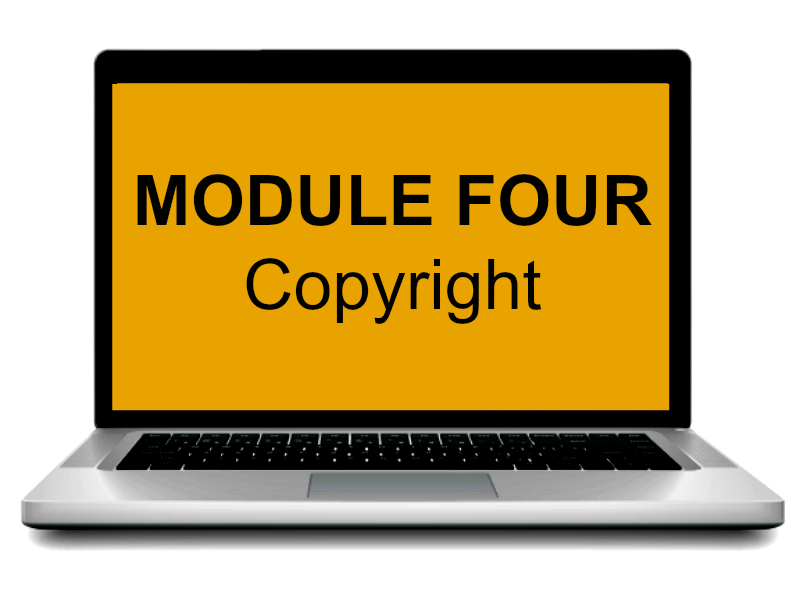 Copyright Protection Guide 
(With Screencast Tutorial)
Why do I need this? --  
This cutting-edge Guide will provide you the peace of mind you're looking for and help keep away the copycats and copyright trolls!

I've included a great set of practical steps and priorities to make sure your text-copy, photos, graphics, videos and music are super-secure and protected.  

In my Screencast, I show you (not just tell you) how to protect and grow your copyrightable business assets the Simply way.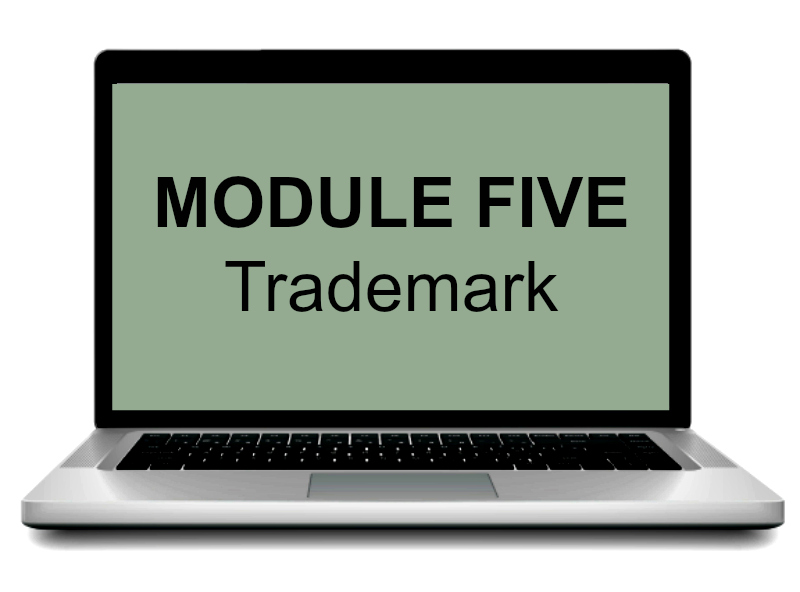 Trademark Protection Guide 
(With Screencast Tutorial)
Why do I need this? --  
This full one-of-a-kind Guide will protect you and your brands from posers who would erode your business value in the marketplace.

Learn, step by step, how to grow your swirling jumble of brand ideas into money-making Tradenames, then onward and upward into Registered Trademarks and brands!  

In my Screencast, I walk you thru how to protect yourself legally, and I even show you how to do your own no-cost preliminary trademark searches -- easy AND simple!

Refunds Returns & Payment Options BizLegal Guide
 

(a simple, practical WordDoc 

with Screencast walk-thru

)
Why do I need this? --  
This is one of the MOST COMMON QUESTIONS I get from online business owners -- "What's the simplest and best legal way to handle refunds, returns & payment options?"

With my screencast video I'll walk you thru your BEST BizLegal options for handling refunds, returns  and payment options; heck, I'll even explain how your protections and a full Refunds & Returns Policy is built in to our SDL Legal Templates. 

PLUS, I'll show you, in plain language, HOW and WHY your properly implemented SDL Refunds & Returns Policy can help you and your business get MORE no-hassle and low-hassle income in your pocket, and how Buyers and Sellers can both be SUPER-HAPPY!

Are You Ready For a Biz Entity (e.g., an LLC)? 
 

(a

n interactive PDF with Screencast walk-thru

)
Why do I need this? --  
This is one of the MOST COMMON QUESTIONS I get from bloggers and online entrepreneurs -- and the answer will be so easy and simple for you, it will astound you!

With my screencast video I'll walk you thru our interactive PDF flowchart so you can know when you're ready to go super-LEGIT and start your own Business Entity (e.g., a Limited Liability Company or LLC). 

PLUS, even though an LLC is usually for folks starting a business entity in the United States, the end of my video provides you a simple and conservative adaptation if you live elsewhere.  Keeping it global!
AT THE PRO LEVEL YOU ALSO GET ...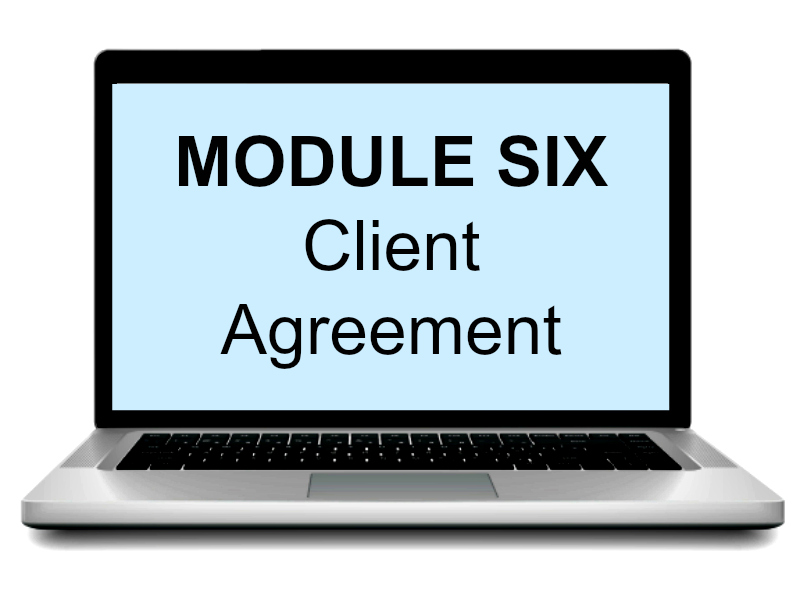 Client Agreement Legal Template 
(a.k.a. Service Agreement, Services Agreement, Fee Agreement)
Why do I need this? --  
To PROTECT YOUR INCOME -- assuming you would like to be paid for your services.

Putting everything in WRITING up-front gives both you and your client the CONFIDENCE that your business relationship will be handled professionally and beneficially.

Without this Agreement in place, if you ever get a nightmare-client, who demands the world from you, and then refuses to pay, you'll have little to no way to get the money owed to you.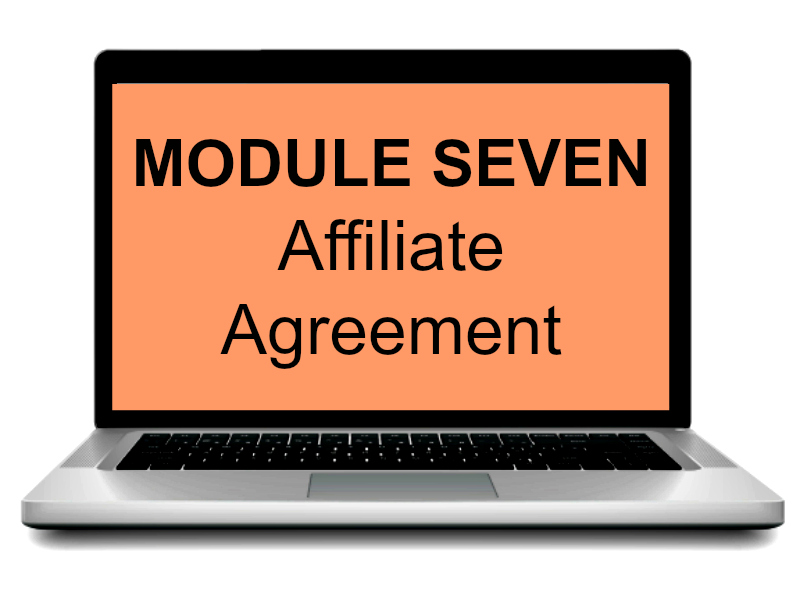 Affiliate Agreement Legal Template 
(a.k.a. Affiliate Program Terms of Service, Affiliate License)
Why do I need this? --  
Well, you don't, UNLESS you want hundreds or even thousands of your Affiliates out there doing your SELLING for you.

Our Affiliate Agreement clearly sets the terms as to how and when you will pay your affiliates and the duration of cookies. And it works with nearly any online Affiliate program or plugin.

Without this Agreement in place for your affiliates, your whole website and business can come crashing down with ONE formal complaint by an affiliate to the US FTC. And, yes, this can happen internationally too!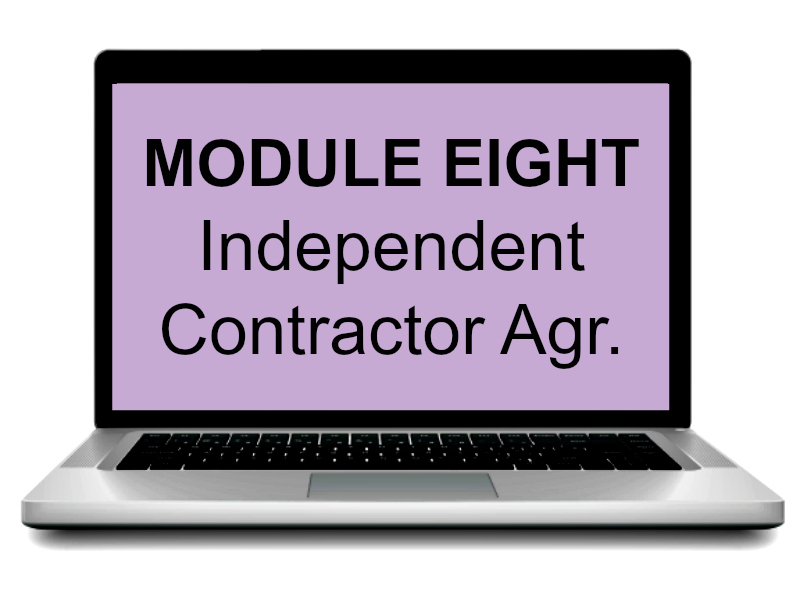 Independent Contractor Agreement Legal Template
(a.k.a. IC Agreement, Contractor Agreement, Non-Employee Contract, Virtual Assistant (VA) Agreement)
Why do I need this? --  
When you start (or if you already are) hiring out aspects of your online business, this I.C. agreement is essential to protect you in case something goes awry.

It helps ensures that the I.C. will fulfill the work they have agreed to do. It also ensures that the I.C. can't walk off with your content or customer information without legal recourse.

Get this Agreement in place or  you're running the risk that Tax Authorities, like the IRS, will come after you for employment-related taxes. And you thought the Internet Trolls were SCARY!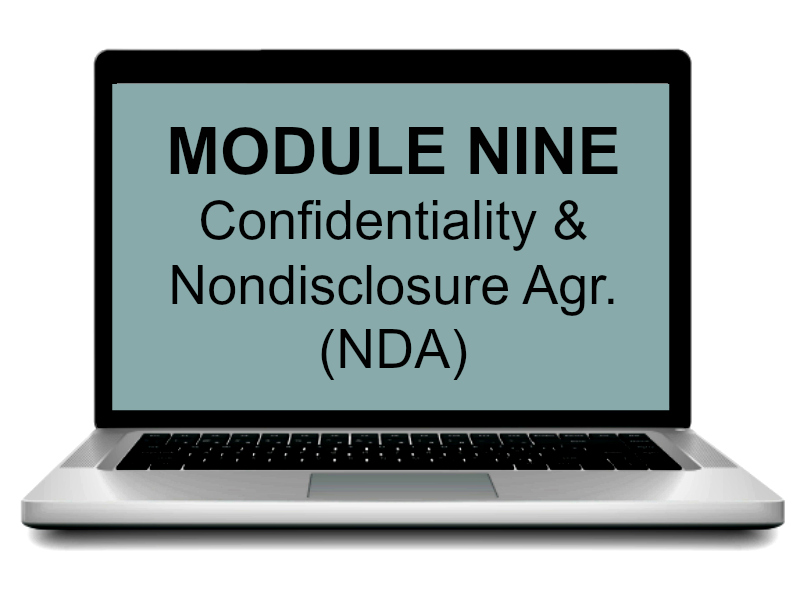 Confidentiality Agreement (NDA) Legal Template 
(a.k.a. NDA, Non-disclosure Agreement, Joint Venture / Partnering Agreement)
Why do I need this? --  
You have a great business, brimming with ideas and plans, and you're ready to team up with a JV partner, or two, or three, etc.

This Agreement will allow you to legally protect your business ideas and secrets from being leaked or stolen before you're able to turn them into reality.

By using this super-powerful Legal Template you'll have confidence that your Joint Venture Partnerships will get off to the right start, and that you'll get ALL your materials back when it's wrapped up.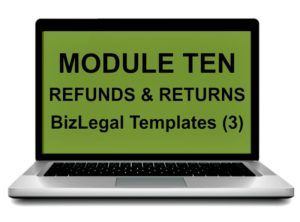 Refunds & Returns Legal Templates (3)
(a.k.a. Three (3) Email Reply Legal Text-Copy Templates)
Why do I need this? --  
When you want a simple one-stop solution for what to do with Refunds & Returns with minimal effort.

These Legal Templates (3) work together with our T&Cs and Member Agreement template to provide you with a coordinated, complete and simple-to-use Refunds & Returns Policy for your online business.

These Refunds and Returns Templates (3) mean you won't have to fumble for what to say when someone asks for a refund or return, whether they're timely or not timely in their request. They're legal and complete -- even courteous and friendly!

Private Legal Facebook Group

 
 

(not exactly like having a lawyer at your beck and call -- actually better!

)
Why do I need this? --  
How much would you pay to be able to get real legal answers and ideas from a seasoned internet lawyer, PLUS a big posse of seasoned online business owners?

This private group is kept small and cozy on purpose, but it's large enough to keep us all hopping, active and effective at getting important BizLegal decisions made and implemented -- simply done! It really works!

Get access to extras and legal details available NOWHERE ELSE on the internet. Be on the inside with us, so you can get your answers, and get back to being the great business builder you were meant to be!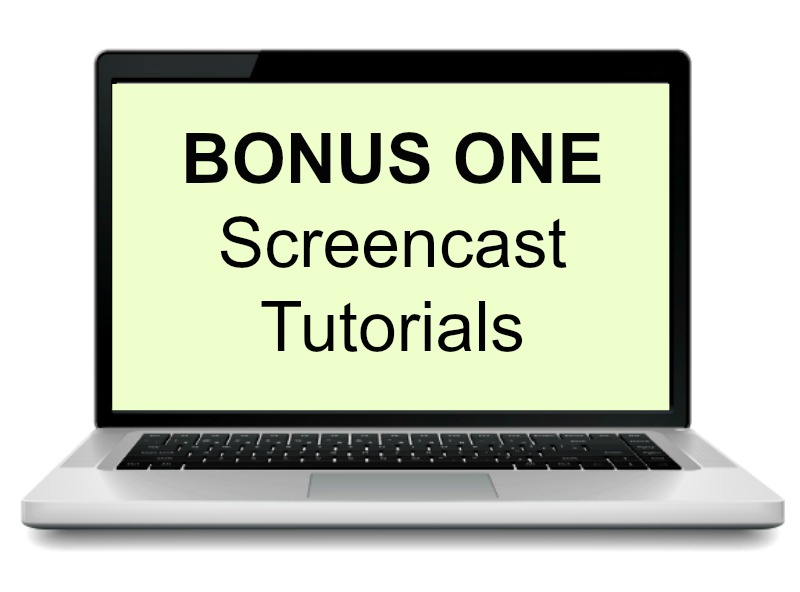 Screencast Implementation Videos 
 

(

One for each of your new Legal Templates)
Why do I need this? --  
I'm personally gonna walk you through EVERY EDIT as you customize and implement each of your new Legal Templates. 

These simple video screencasts will help you get your Templates done and uploaded REALLY FAST without having to rely so much on our written instructions.

 PLUS, these how-to walk-thru videos are FULL of golden-nugget FAQs with lots of examples, legal hacks and tips -- you're gonna love them!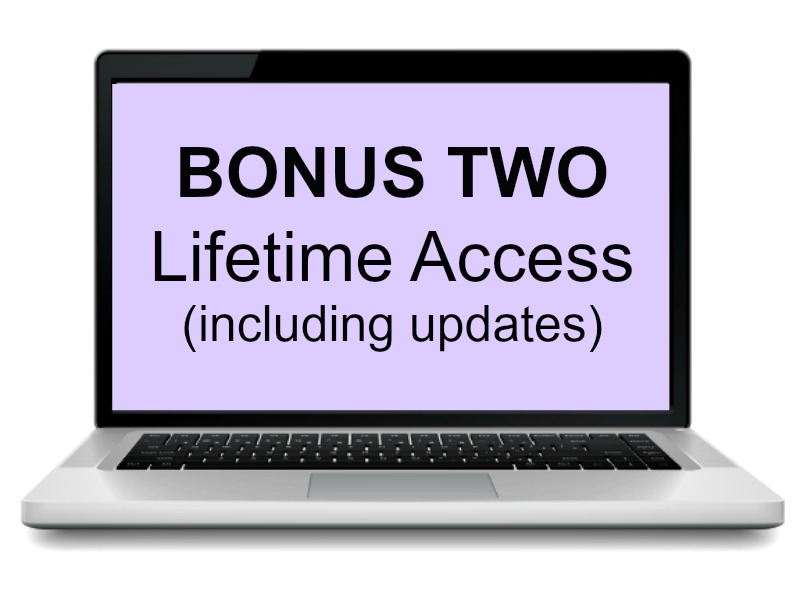 Lifetime Access* and Updates  
 

(i

ncluded with your membership

)
Why do I need this? --  
No other provider of online Legal Templates (at least that we've been able to find) is providing this level of evergreen service -- especially none of the attorneys! 

* "Lifetime Access" means you'll have to die OR Simply Done Legal will have to go out of business OR the Internet will have to implode OR you'll have to ignore your Member Agreement (see here for details) with us for you to lose your access to Simply Done Legal.

You won't have to worry about "What do I do next year?" or "What if I don't need an NDA just yet?" Current and updated versions of all the templates will be here, ready when you are.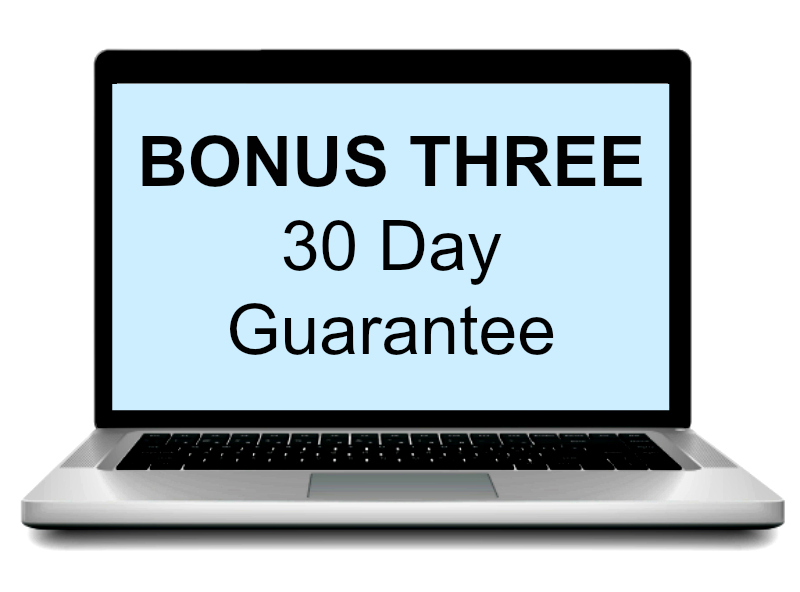 30 Day Money Back Guarantee  
 

(i

ncluded with your membership

)
Why do I need this? --  
There is a MASSIVE service-component to what we're providing you access to all at once -- all the Legal Templates, Guides and Bonuses upfront; still, your peace of mind is important to us!

So, we're willing to give you a FULL REFUND within 30 days of your purchase, no hassle and no questions asked. Before we process your refund, you'll just have to re-certify for us by email reply that you'll continue to keep your end of the bargain in our SDL Member Agreement.

Of course, we'll allow you to keep a fully implemented version of our Terms and Conditions template, a us$310 value, which you can continue to use with our compliments. 
Hitting "publish" on a lucrative sponsored post.
Growing your email list by leaps and bounds.
Selling tons of copies of your ebook.
Launching your first online course.
Landing a big client. And then another...
Finding the perfect joint venture partner.
Now imagine... 
Feeling totally confident as an online business owner knowing you have everything you need in place to grow your business any way you want while still legally protecting it.  
You sleep easy at night because you were savvy enough to install the proper legal templates on your site and for a price so low you didn't even have to think about it.
YES! THESE PRICES ARE FOR REAL, BUT THEY WON'T LAST LONG...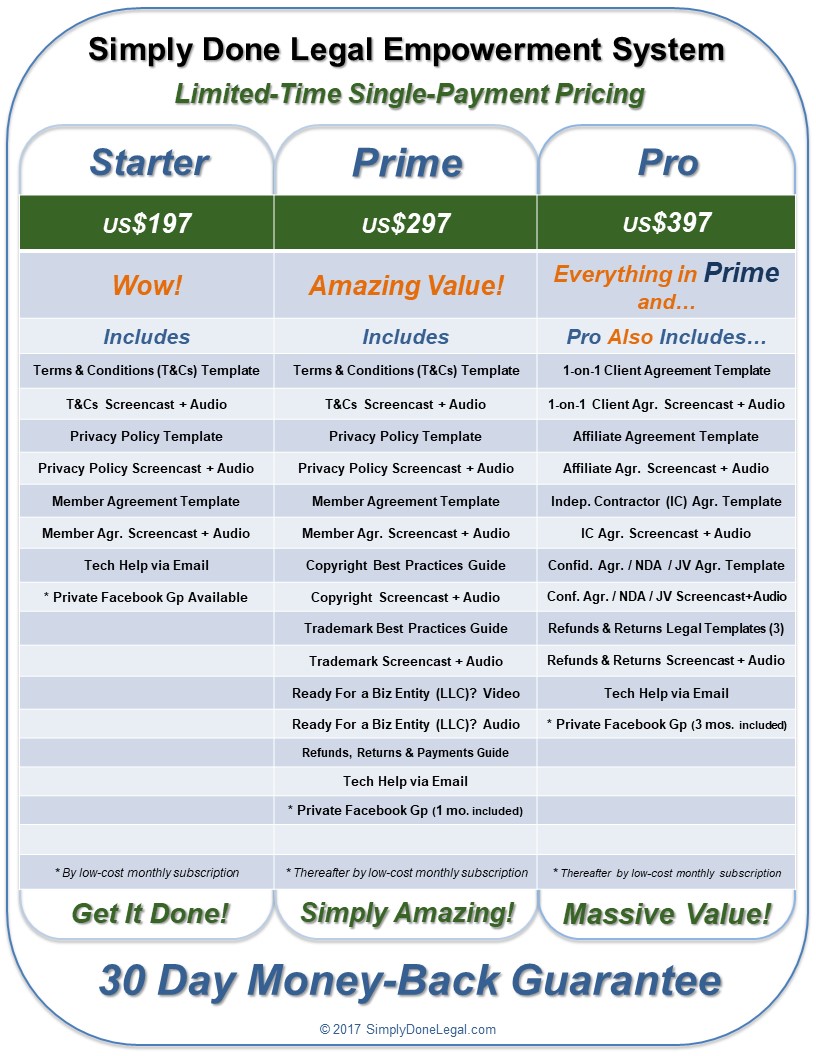 Simply Done Legal
Starter
One-time payment
us$197
 Limited-time price
Full system now live on Teachable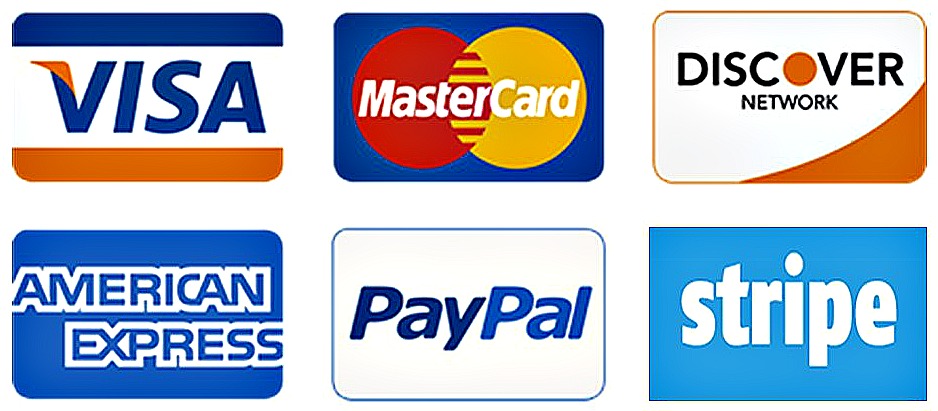 Simply Done Legal
Prime
One-time payment
us$297
 Limited-time price
Full system now live on Teachable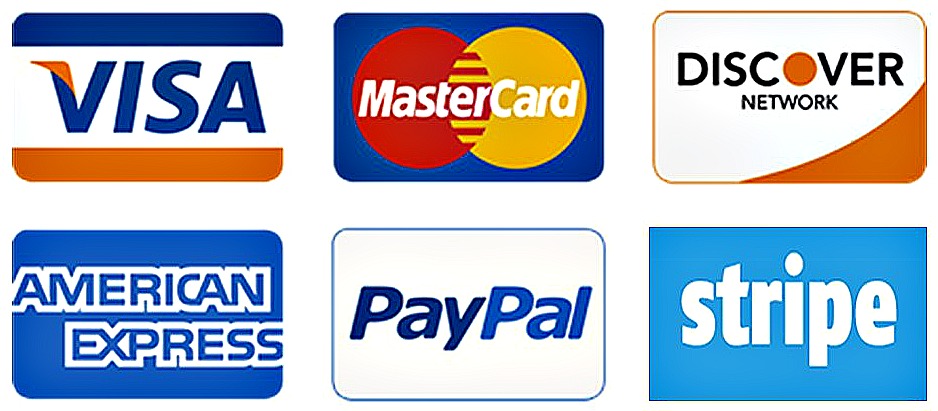 FREQUENTLY ASKED QUESTIONS (FAQS) ABOUT OUR SYSTEM
Q. I have no legal background. Can I really do this on my own?
A. YES, YOU CAN! We believe you can do it, and we'll also help you. Every Legal Template comes with a screencast video that will walk you through how to customize and edit your templates. We'll even tell you how, and on what pages, you can put them on your site.
Q. Can I use these if I don't live in the United States?- That is, will these work internationally?
A. YES, ABSOLUTELY! Each of these templates and modules will work in virtually any country, region or jurisdiction, they're drafted with international owners and clientele in mind, and they'll work well for sites and businesses wherever you are located.
The only limitation is that they're written in English; that is, we don't recommend using them in a language other than English unless you have them translated by a professional legal translator, which you're welcome to do as long as it's only for your own use.
Q. When and how will I get access to the Legal Template modules and bonuses?
Right after check out for your Lifetime Access membership, you'll be prompted to register with us. We'll also be sending you a couple of emails that will prompt you to set up a password and verify your email address.  You'll also be getting a receipt from PayPal by email.
Definitely make sure our emails are hitting your inbox and you're keeping them.
Q. Why is your course so inexpensive?- What's the catch?
A. No catch. I've been a successful internet attorney and entrepreneur more than 18 years, and now I want to pay it forward by helping others in their efforts to grow and monetize their online businesses. That's it. 
Q. Does this include updates for the Templates?
 A. Yes, absolutely! If, for example, you want to use one or two of our Templates right away, you can do that. Then, later on, when you're ready to use the other ones, you'll have access to updated, current versions of them available at that time. 
Also, every year or two you'll be able to easily update your Templates if you want to make extra sure you're website is keeping pace with any legal changes or general Template improvements we've made. Simple!
Q. How do I know what level of membership I need?
 A. EVERYONE with any sort of online business, will need at least our Starter package. IF YOU HAVE EVEN A TRICKLE OF INCOME, or hope to in the near future (most people), you will need our Prime package. If, in the next 12 months, your business will include working with one-on-one clients, affiliates, independent contractors, JV Partners or you want to have (or already have) a business entity, our Pro package will be perfect for you.
Q. Can I use these Templates on more than one website?
A. Yes, you surely can. And the number of sites you can do it on is unlimited as long as 1.) you are the 100% owner of the site and 2.) you're keeping your end of the bargain in SDL's Member Agreement. 
Please note that you are not authorized to copy and share any of our Legal Templates in their original template forms with anyone else. You also can't use our Templates as a developer for multiple clients without first working out a multi-use license with us.
Q. What if it's not for me. Can I get a refund?
 A. Yes! And this may be a surprise to you because we're the one bending over backwards for you here. There is a MASSIVE service-component to what we're providing you access to all at once -- all the Legal Templates and Bonuses upfront. Still, we're willing to give you a FULL REFUND within 30 days of your purchase, no hassle and no questions asked.
Before processing your refund you will have to re-certify for us by email reply that you've fully deleted/destroyed any of our Legal Templates or materials that you've downloaded to your systems, sites, drives or printed out and that you'll continue to keep your end of the bargain in our SDL Member Agreement.
Q. If I don't buy now, will I be able to get the same price later?
 A. Well. it's possible, but I really, really doubt it. My wife gives it a snowball's chance in hell that the price will ever be this crazy-low again. 😉
Q. I signed up. What's next?
A. Yaaayyy!! So glad to have you on board and congratulations on making such a smart move for your business.
First, you need to check your email inbox and look for my Welcome email. You'll also be getting a receipt which will be coming from Paypal / Fabulous LIfe LLC, and if you don't see them, make sure to check your spam folder.
You will need to follow the the instructions from your welcome email but after that you can dive right in to the Simply Done Legal membership site. Don't forget to bookmark the SDL login page or member dashboard page so you can find it quickly later.
FREE YOURSELF FROM YOUR LEGAL WORRIES IN DOING BUSINESS ONLINE --
IF YOU DON'T DO IT NOW, THEN WHEN?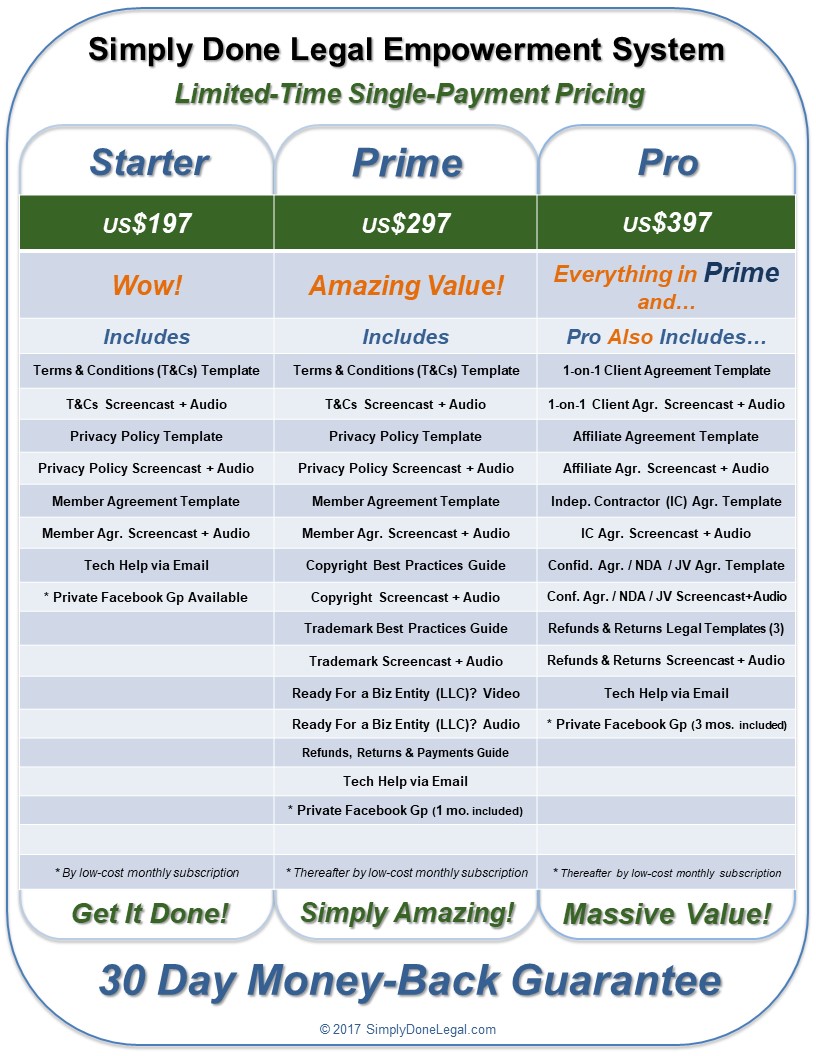 Simply Done Legal
Starter
One-time payment
us$197
 Limited-time price
Full system now live on Teachable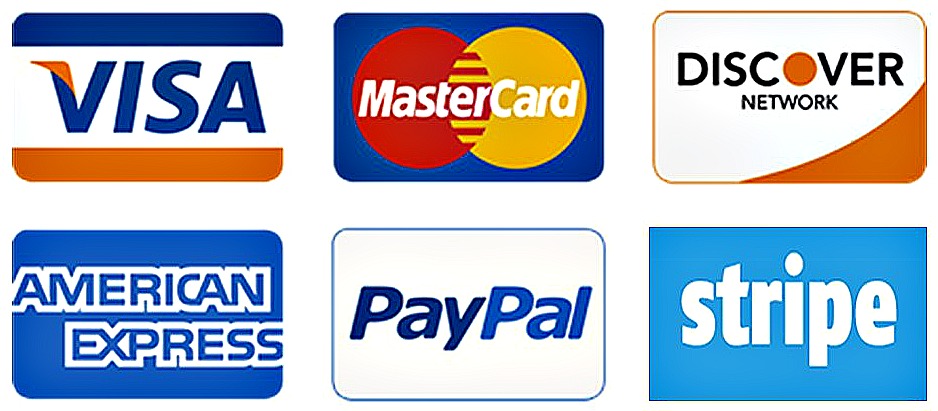 Simply Done Legal
Prime
One-time payment
us$297
 Limited-time price
Full system now live on Teachable